team neotrope

Christopher Simmons
Founder and Chief Visionary

Christopher Simmons is a veteran multimedia artist, author, musician, photographer, marketing guru, and entrepreneur with over 20 years experience in multiple creative disciplines. In addition to managing the day-to-day operations of Neotrope, and developing new business, he is directly involved in the creative management of all client projects.
> Read Bio



Dr. J.L. Simmons, PhD
Content Revision Specialist

As a widely published and best-selling author, Dr. Simmons brings a wide background in writing, content editing and ghost-writing to help see that your promotional project, marketing materials, and/or Web presence will be all that it can be.
> Read Bio



Adrian Blake
Content Author

Adrian has more than 6 years experience writing for corporate clients, education, government and non-profits. He works with Neotrope to compose press releases that are engaging and effective, as well as general content development.
> Read Bio



Ann has worked in online public relations and marketing since the early days of the Internet, and currently is the editor of two online content directories. She works with Neotrope developing both PR content and general copy.
> Read Bio



David Ownby
Multimedia Project Manager

David's specific areas of expertise for Neotrope include: sound reinforcement for corporate events, corporate event coordination, and commercial music production including full demo preparation.
> Read Bio



TeamGT — Canada
Web Technology Programmers

Our expert and indispensible programming staff provide Neotrope clients with specialized Web solutions. TeamGT has the ability to build almost any type of information management solution based on Perl and MySQL to run in Unix/Linux environments.

---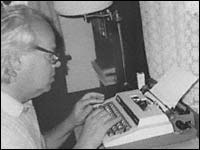 In Loving Memory
Dr. J.L. Simmons, PhD ~ 1933-2003

Jerry Laird Simmons passed away April 1, 2003.
A valued founding team member of Send2Press, he will be greatly missed. He is survived by his wife Nola, his sons Christopher and David, and brother Robert.

Memorial Website: www.JLSimmons.com
---